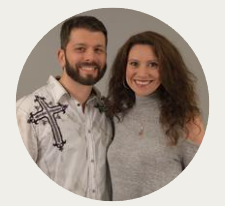 CO-ED • 1:15 PM • WK2
Curriculum: 1ST and 2ND Thessalonians – Keep Calm and Carry On by Levi Lusko
Come join us after second service as we enjoy lunch, fellowship, and growth in our relationships with God and each other. We will be encouraged to stay grounded, remain faithful and keep diligent as we dive into the Word of God through a study of 1st and 2nd Thessalonians by Levi Lusko.
PABLO & ANDREA CAMPOS // 248.249.6920 // 248.249.7095 // pcampos7@comcast.net // andreacampos1013@gmail.com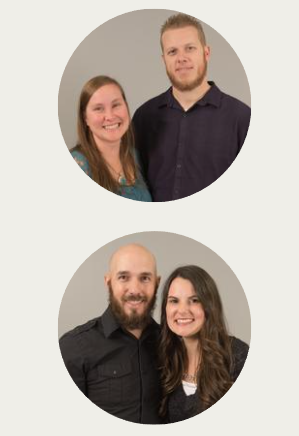 CO-ED • 4:00 PM • WK2
Curriculum: Raising Kingdom Kids: Giving Your Child A Living Faith by Tony Evans // Childcare offered
Join us as we eat dinner, worship, and learn about parenting together. We will use the series Raising Kingdom Kids by Tony Evans to equip ourselves as parents to raise children with a Kingdom perspective.
JOSH & STEPH BARBER // 574.315.4232 // stephanie@ignited.org
NATE & KELLY MASON // 517.525.6500 // lipinsk6@yahoo.com
CO-ED • 5:00 PM • WK2
Curriculum: New Believers // Childcare offered
The Christian life is a matter of what we believe, what we become, and how we live that out in practice. This connect group walks new believers through the foundations of the Christian life. We are here to help you grow in character consistent with the Word of God, and to learn the essential beliefs and practices of a Christian.
JOHN & WASAN FROWNFELTER // 586.453.1046 // 515.446.1386 // jfrowny@gmail.com // wasan.frownfelter@gmail.com
ANTHONY & MEGHAN RAIMONDO // 248.961.4688 // 248.613.4688 // meghan.4mile@gmail.com

Location
2560 Country Acres, Highland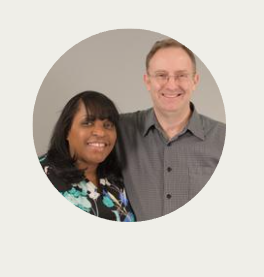 CO-ED • 4:00 PM • WK3
Curriculum: Unqualified: How God Uses Broken People To Do Big Things by Steven Furtick // Childcare Offered
Come and be part of our multigenerational and multicultural connect group. In our Bible study, we will explore how we don't need to measure ourselves to someone else. We just need to put ourselves in God's hands. God uses broken people to do big things. Many of us are overwhelmed by the space between our weaknesses and our dreams, between who we are and who God says we are meant to be. We feel unqualified to do God's work or to live out the possibilities we imagine. But God has a way of using our weaknesses for good. In fact, God loves unqualified people.
TOD & GRACE VERVILLE // 248.497.2963 // 313.244.3212 // verville08@comcast.net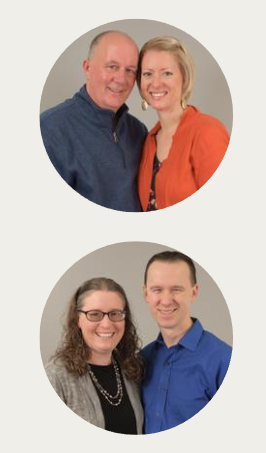 CO-ED • 5:00 PM • WK4
Curriculum: Parenting Teens // Childcare Offered
Our group works to identify how we can function as Godly families with the help of curriculum, special guests, and prayer. We also make time for food, fun, and fellowship. There is power in locking arms with other parents. We hope you can join us!
JEFF & DANA O'FARRELL // 313.204.3169 // 313.320.4125 // thirdworldjeff@yahoo.com // danacofarrell@gmail.com
BEN & STACEY WEGNER // 248.765.3376 // 248.763.3395 // bmwbenjamin@gmail.com // S_L_Fry@hotmail.com
Location
2509 Foxgrove Dr, Highland
sunday young adult groups
CO-ED • 5:00 PM • WK2
Curriculum: Altar Ego by Craig Groeschel
Young adults, join us for fellowship, activities, food, community, and growing in our relationship with God.
KAYLA LOWERY // 480.868.9863 // kay2161053@gmail.com
TATIANA VERVILLE // 734.891.9527 // 07grace@comcast.net
TOD VERVILLE // 248.977.6966 // verville17@comcast.net