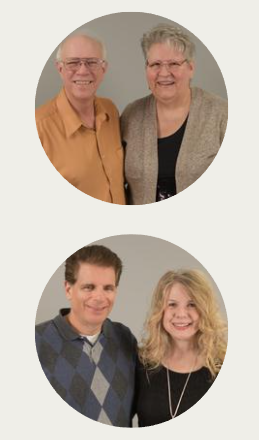 CO-ED • 5:00 PM • WK2
Curriculum: Bow Down by Jimmy Evans
On a daily basis, we are all faced with the choice of following the world's way or following God's Word. Making the right choice can be difficult. This series identifies 5 important choices believers must make to live for Jesus in a time when Biblical values are under attack. Come join us as we discover and explore the choices necessary to live with an uncompromising faith in God.
MIKE & SUE HEFFELBOWER // 248.928.3190 // blk_idszn@yahoo.com
PERRY & JEN LUKAS // 734.674.3301 // jen@cornerstonehighland.com
Location
18309 Hickory Ridge Rd, Fenton
MEN • 9:00 AM • WK4
Curriculum: David the Great, Deconstructing the Man After God's Own Heart by Mark Rutland
Join us for great fellowship, worship, and a meaningful message for men of all ages.
PATRICK ERCK // 517.428.3555 // patrickerck@gmail.com
ROB PITERA // 248.472.1667 // rob@cornerstonehighland.com
Location
5073 Canterbury Dr, Brighton
NURSING HOME OUTREACH • sat 10 am-12 pm or MON 1-4 pm
Curriculum: A Joyful Noise Unto The Lord
We are blessed to have open doors in the elderly community to bring the hope of the gospel at a time when the grace of God still calls their names for salvation, to bring refreshment and encouragement as they run the race of faith. You will be blessed to see the thankfulness and joy that your presence can bring. When the children join us, we see joy in the residents spirits. All generations are invited to join us!
DANIELA UNTARU // 517.219.5403 // duntaru67@gmail.com
GRACE VERVILLE // 313.244.3212 // verville08@comcast.net
Location
Nursing homes in the area